Trademark e Legal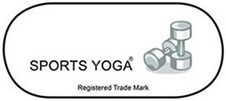 The SPORTS YOGA® Trademarks are important business assets of SPORTYOGAWORLDWIDE, and should be treated with a high level of care. People around the world, including our company, rely on our trademarks to identify our products and services and to distinguish them from those of our competitors. As the creators and global leaders in Yoga for Fitness Training Programs, DVD's, SPORTSYOGAWORLDWIDE takes great pride in its products and programs and works relentlessly to improve its products and services. We believe that our passion for excellence is unrivalled.
If SPORTS YOGA® trademarks became "generic" in a particular area, they might cease to protect consumers and the company from knowing the source of its products and services – anyone may be able to use them without concern of a trademark infringement claim, creating confusion in the marketplace. This is because the word or symbol would no longer indicate to the public that the products or services bearing the SPORTS YOGA® Trademarks originate from one source, namely, SPORTSYOGAWORLDWIDE.

We respectfully request that you support our efforts to enforce the SPORTS YOGA® Trademarks and take steps to use them properly and avoid confusion or potential misuse that may yield liability. If you have any questions concerning the proper use of the SPORTS YOGA® trademarks, contact us.
Trademark offices around the world provide our company with legal means for protecting consumers, licensees, distributors and our company from imitation and infringing or counterfeit products and programs.

These rights include the exclusive right to use our trademarks in the countries where they are registered. Our registered trademarks enjoy a presumption of validity in Australia and International jurisdictions. Proper use of our trademarks serves to distinguish SPORTS YOGA® products and services from the products and services of other companies, prevents the likelihood that consumers are confused, and helps prevent damage to our marks, including, for example, dilution and generalisation.